What Do We Do At The Painted Bench?
Shabby & Chic & Everything Neat
---
We hear that question daily in the shop.  What is it that you do here? Sometimes when I try and answer that question I feel like we run the Ottawa Street General Store!  So today I thought I would try and tell you exactly what we do at The Painted Bench.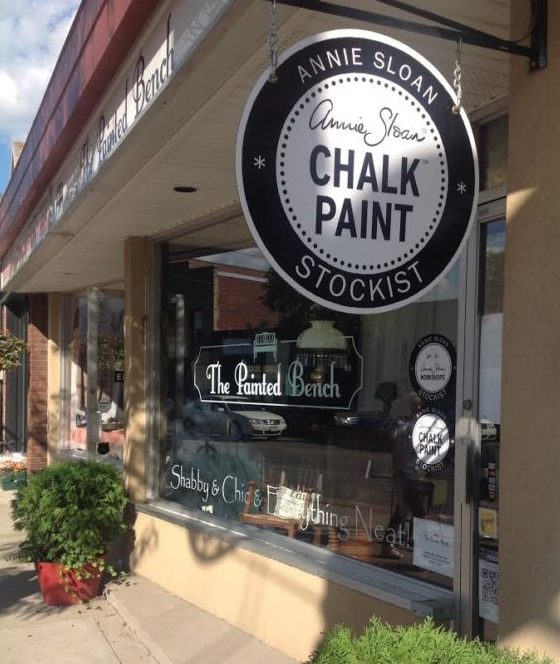 Did You Know We Sell Chalk Paint™ by Annie Sloan?
This is the number one reason for opening the doors at 208 Ottawa St N here in Hamilton more than five years ago!  We sell the best and the original furniture paint and our customer service is second to none!  You have questions and we are here to answer them no matter how simple or complex.   You can explore Annie Sloan's website for more information here.
We carry all of Annie's colours and products and we try our best to have everything in stock at all times.  If we are temporarily  out of stock on an item, we will be happy to ship it to you free of charge if you live out of town.  We also have an online store if you can't make it into the shop.  You can find our online shop here.
Chalk Paint™ by Annie Sloan
Did You Know We Teach Workshops?
This is the second reason I wanted an actual bricks and mortar shop.  I am passionate about education! We taught our first workshop at The Painted Bench on July 11, 2013 and since then we have run over 175 classes.  Mostly we teach people how to get started with Annie Sloan Paint and products but we also have a wide selection of creative classes for everything from painting paddles to learning how to decoupage!  Check out our classes on offer here.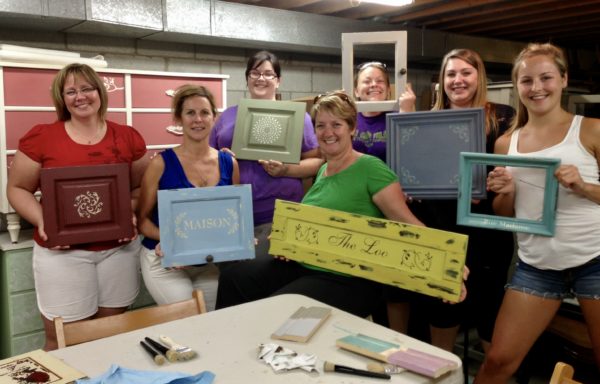 Our first class July 11, 2013
Did You Know We Paint Furniture?
Yes we do, almost everyday and we only use Annie Sloan Paint to finish our creations.  We will paint your furniture with a custom finish just for you.  We will paint a piece of our vintage furniture from our stash to your specifications.  Sometimes we have trouble keeping up but we normally have a good selection of vintage furniture on the floor painted with Chalk Paint™.  If you would like a quote from us to paint a piece you can stop in the shop with photos or email your ideas to info@thepaintedbench.ca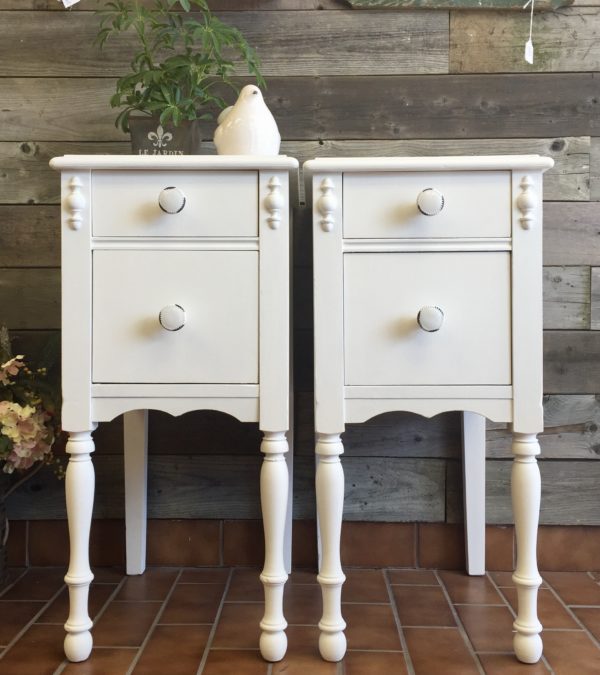 Custom painted for one of our customers.
Want to do the whole process yourself?  We have a very good selection of vintage furniture to purchase that has excellent bones but hasn't had the best of care in the finish department.  These neglected pieces really just need a coat of paint to make them gorgeous again!  Pick a piece and we can help you choose the perfect colour of Chalk Paint™.
Did You Know We Are A One Stop Shop?
At The Painted Bench we want your shopping experience to be as simple as possible!  You will find brushes, sandpaper, wood filler, stripper, painter's tape, surface cleaner and so much more right here.  No need for stopping anywhere else on your way home!
We carry General Finishes Gel Stain and Top Coats, creative finishes from Artisan Enhancements and our newest addition to the line up, Iron Orchid Designs Transfers, Moulds and Stamps.
If you've been to the shop you know we have lots of paper for decoupage and lots of stencils! Personally these are what I enjoy most and what I have way too much of! Fortunately my obsession overflows into the shop and I like to think we have the best selection of both in the city!
Did You Know We Have The Perfect Hook Or Knob For Your Project?
We have gotten quite the reputation for the very large selection of hardware at The Painted Bench!  I like to call it the man corner because its where husbands gravitate to when their wives are taking longer than expected with their paint decisions.  In reality it is a designer's haven where you can plan and compare paint and hardware selections all in one place!
We have over 70 different knobs and handles, 65 different hooks of all sizes and shapes, 15 shelf bracket choices as well as hinges, hasps, switch plate covers and door knockers!  Don't forget our ever popular bottle opener selection!  15 different kinds!
Did You Know Our Home Decor Rocks?
Our goal is to keep our home decor section current, trendy and affordable.  We want you to have a home that you love and together with your gorgeous painted furniture our coordinated pieces will be just the ticket!  You will find everything from the coolest mugs to garden lanterns and seasonal decor.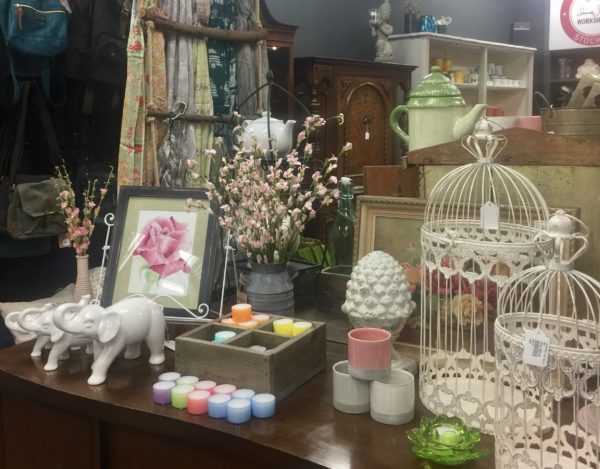 Home decor at The Painted Bench
Did You Know That Your Gift Giving Just Got A Whole Lot Easier?
There is a lovely selection of soaps and lotions, jewellery and home fragrances in our shop.  We carry Perth Soap Company soaps and lotions, Soap Utopia soap, Lavami skin care and Aromabotanical diffusers and candles.  You will also find a great selection of locally made jewellery and stained glass creations.  And that's just the start!
Last but certainly not least we have greeting cards!  We have roll on the floor laughing cards and cute as a button cards.  Your choice but not many go home with just one!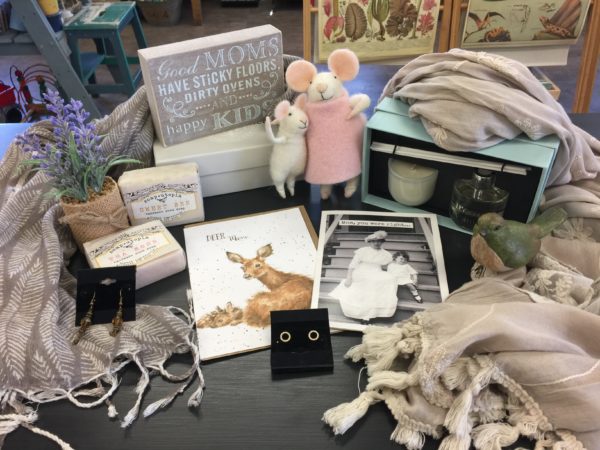 Do You Know The Painted Bench Now?  Just A Few More Facts
The Painted Bench is located in the heart of one of the most up and coming shopping districts.  I've always known that Ottawa Street North was the place to be and we'd like to invite you over if you haven't already been here for a visit.  We have a rich history as a fabric district and still have many shops specializing in home decor fabrics.  What you will find now is a street diversified and with something for everyone including trendy restaurants, antiques, clothing and so much more!
We are passionate about the shop local, shop small movement and providing the best possible customer service experience for you.  We truly believe that we can offer you a shopping experience you just won't find in any chain or big box store.
There is so much more I could tell you about our little shop, but that would be giving too much away! Stop in for a visit and experience everything about The Painted Bench for yourself!
Happy painting everyone!
Melanie
You can find your local Annie Sloan Stockist here