What I Love About Canada

Shabby & Chic & Everything Neat
---
Quintessentially Canadian
I love those two words together. I love how they sound when you say them and I love what it means.
To me it means living in the best country, province and city in the world. Most of my life I've lived within a few kilometres from where I was born and I can't imagine living anywhere else!
I love that we Canadians are known for being too polite and for saying eh too much. I proudly wear my Canada flag pin when I travel and I love the comments I get.
We have our own brand of football, hockey is Canadian and so is lacrosse and if you know me at all you know I am passionate about our one and only pro baseball team. Canada loves the Blue Jays!
I love the symbols of our great country. The maple leaf, beaver, moose, Hudson's Bay stripes, touques and Timmies cups.
Now What to Paint?
While thinking about what I would paint with Chalk Paint™ for my quintessentially Canadian piece, I decided it had to be hand crafted. I wanted it to be indicative of life in rural Canada when our settlers were moving across the county using whatever wood was available.
I've had a piece in the store for a while and could never decide what to do with it. There was plenty of evidence that it had been previously painted many different colours but nothing that inspired me. Now I know it was patiently waiting for our 150th birthday!
Happy Birthday Canada
It wasn't hard deciding which Annie Sloan colour to use for that perfect Canadian red. I like to think there's a little bit of maple leaf in Emperors Silk!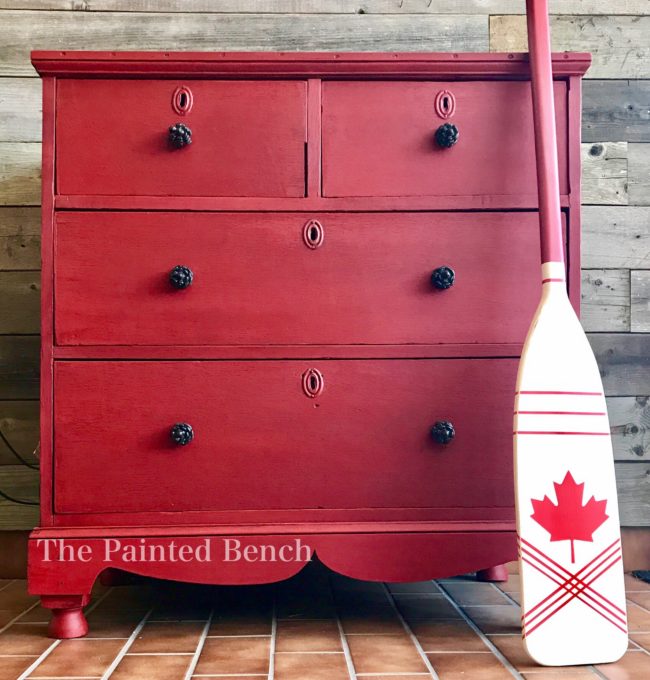 One of my favourite finishes on Emperor's Silk is Chalk Paint™ Dark Wax.
I decided to incorporate some of my favourite Canadian symbols into this piece. Tucking them away inside the drawers makes a pleasant surprise!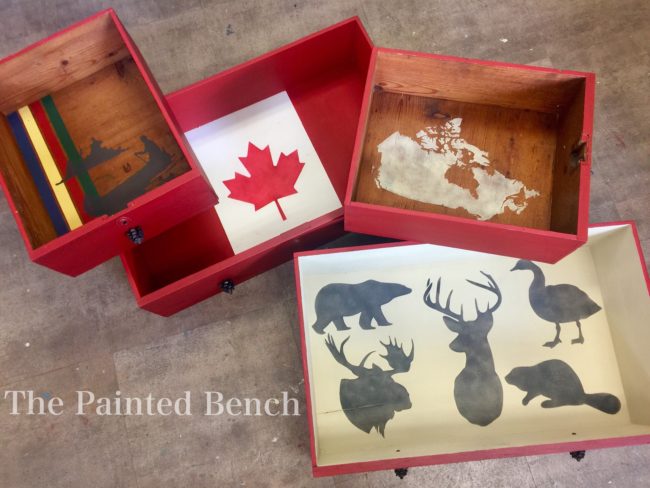 And how about these pine cone knobs? One of my favourite in the shop!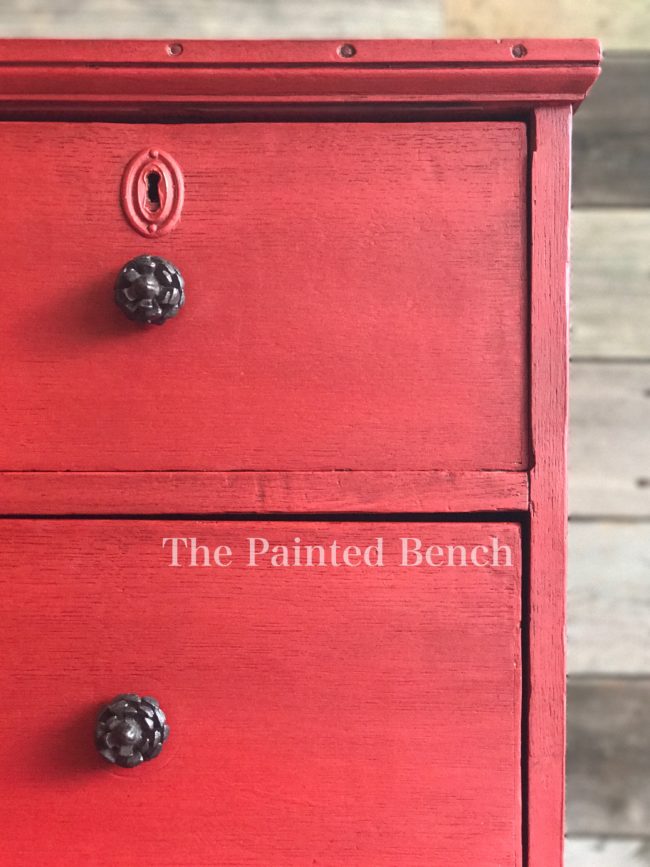 I hope you enjoy my Quintessentially Canadian Dresser as much as I did creating it!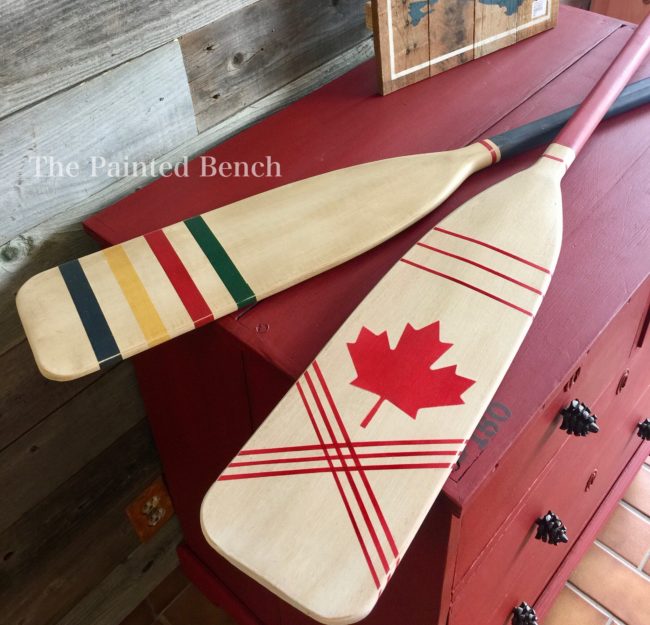 Happy painting everyone!
Melanie
Find your local Annie Sloan Stockist here.
Definition:  A toque (/ˈtoʊk/[1] or /ˈtɒk/) is a type of hat with a narrow brim or no brim at all.[2]
They were popular from the 13th to the 16th century in Europe, especially France. Now it is primarily known as the traditional headgear for professional cooks, except in Canada where the term is primarily used for knit caps. 🙂