How to paint a dresser with Annie Sloan Paint

Shabby & Chic & Everything Neat
---
This beautiful dresser landed in our shop purely by chance. Hubby and Carolyn were out picking up a white French provincial bedroom set when Carolyn spied this beauty in another room. Before I had a chance to say YESSS I want it, it was on the truck!  I knew right away Chalk Paint™ by Annie Sloan would be perfect for repurposing this lovely piece.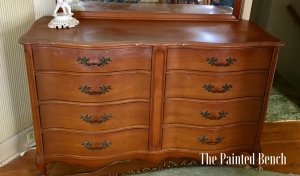 At first glance I knew i wanted the top to be stained, there were many problems with the finish, so before the fun part started I had to strip and sand. This didn't take long with a stripper we carry in the shop.  Dad's Easy Spray works incredibly fast and I love the attached spray bottle that makes the job as neat as can be.
Colour is Everything with Annie Sloan
As soon as I laid eyes on this beautiful dresser I knew I wanted to use Annie Sloan's Florence. This fabulously rich teal green Chalk Paint™ makes such an elegant statement, I just couldn't resist!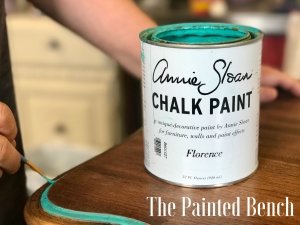 This piece didn't need any fancy techniques, its elegant style and a simple smooth application of Annie Sloan's fabulous paint with the added interest of some Chalk Paint™ Dark Wax would be perfect. This is the beauty of Annie Sloan's Paint, any kind of finish is possible from rustic chippyness with loads of texture to a sophisticated contemporary look!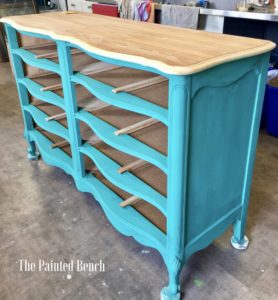 This was a quick two coats of paint, no distressing, finished up with a coat of Chalk Paint Clear Wax followed by a touch of Dark Wax.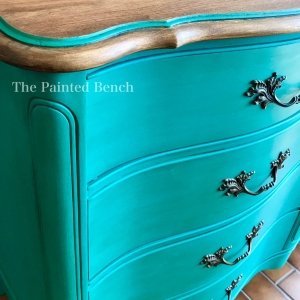 I usually paint the inside of the drawers, and this time I took inspiration from the opposite side of the colour wheel and chose Scandinavian Pink. It is such a beautiful colour and along with a quick stencil it gave that little bit of wow when the drawers are open.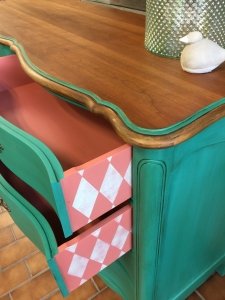 Surprise Finish with Annie Sloan Wax
Remember that stained top I talked about earlier? Well here's a little surprise for you. I didn't use gel stains or polyurethane finishes. All I needed from my arsenal of Annie Sloan's products was a quick application of Chalk Paint™ Dark Wax. Dark or Black wax is perfect for finishing raw wood as an alternative to stain and poly.  One or two coats of wax wiped back to a beautiful sheen literally takes minutes to complete.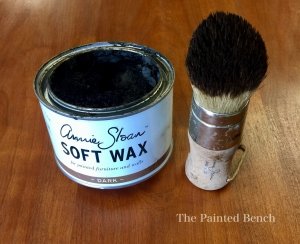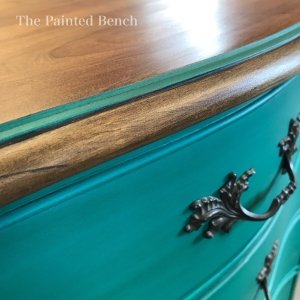 Finally it was time to put that gorgeous hardware back in place. In no time it was out on the floor ready to head to its new forever home!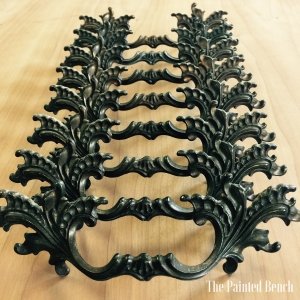 You Can Do It Too
This was such an easy look to create and it's definitely something you could accomplish as a beginner. Learn how simple it is to use these and other fabulous techniques to make your piece your own. Join us for one of our workshops! Sign up online to save your spot.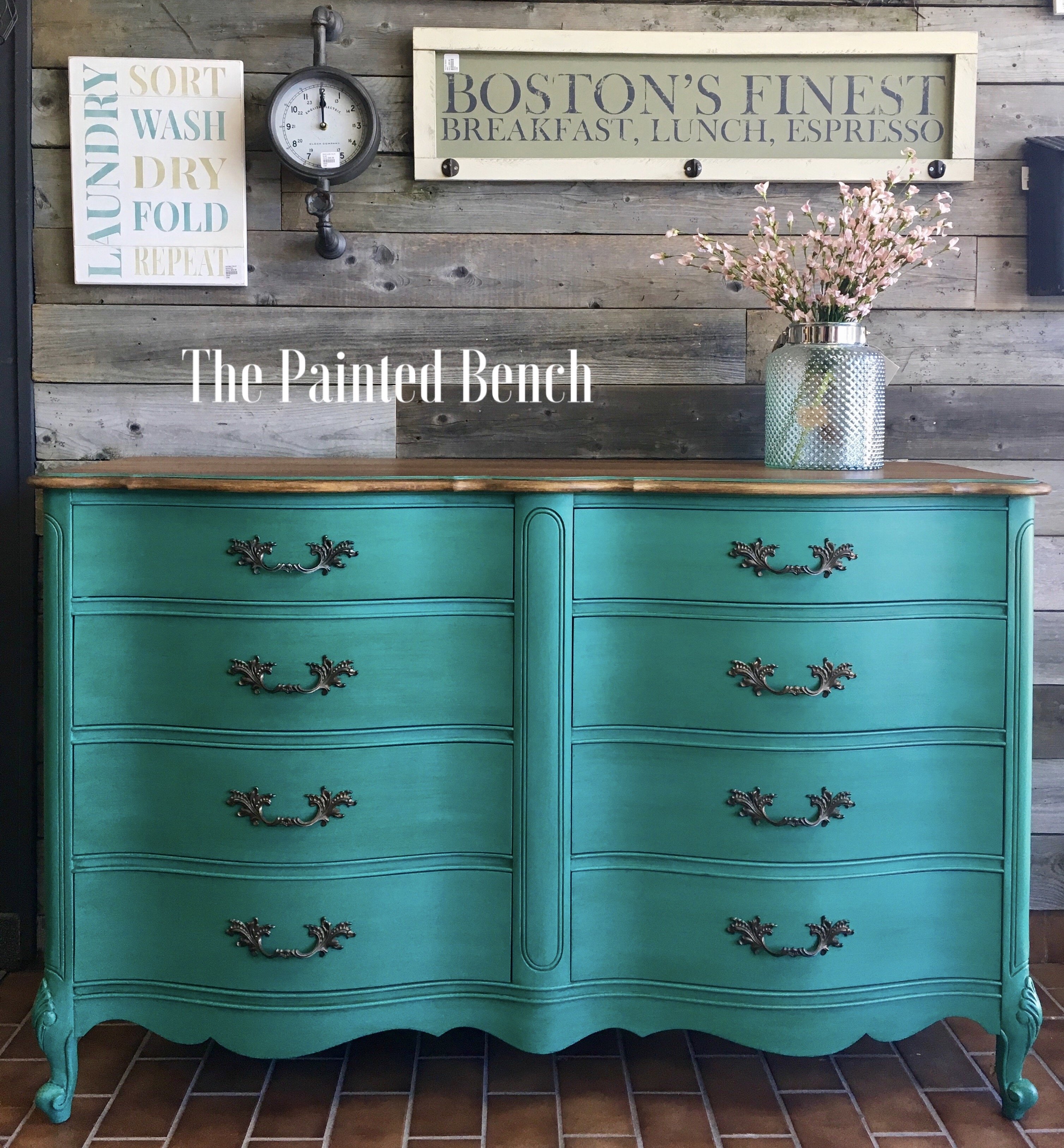 Happy painting everyone,
Melanie
P.S. This piece didn't last long. In fact, is was gone before the day was out! Now we're on to our next adventure in Chalk Paint™.
You can find your local Annie Sloan Stockist here.