A Lady Never Reveals her Age: But Your Furniture Does
Learn How to Date Your Antiques With a Few of These Simple Tips and Tricks
Let's talk joinery, some of you may be able to spot authentic antique joint work from a mile away, others can't tell a waltz from a tango, err… or in this case an antique from an… Ikea? It's all about the intricate details of craftsmanship that expose history and more importantly tell a story. This blog will give you a brief overview of the different styles of joinery, once you've learned what to look for, take a few minutes and study the furniture around your home, you'll be amazed at what you find when you look a little closer.
Knapp Joints: Also known as Pin & Cove, a Pin & Scallop or Half Moon, this is a visually unique style of antique joinery, its typically very strong and can be mass-produced in a factory using a special type of machinery. What makes the Knapp joint so special is that it was only used for about 30 years, from 1870 until 1900. This joint is the first known mechanization for making drawers in the industrial revolution age until eventually being replaced by a machine that cuts dovetails.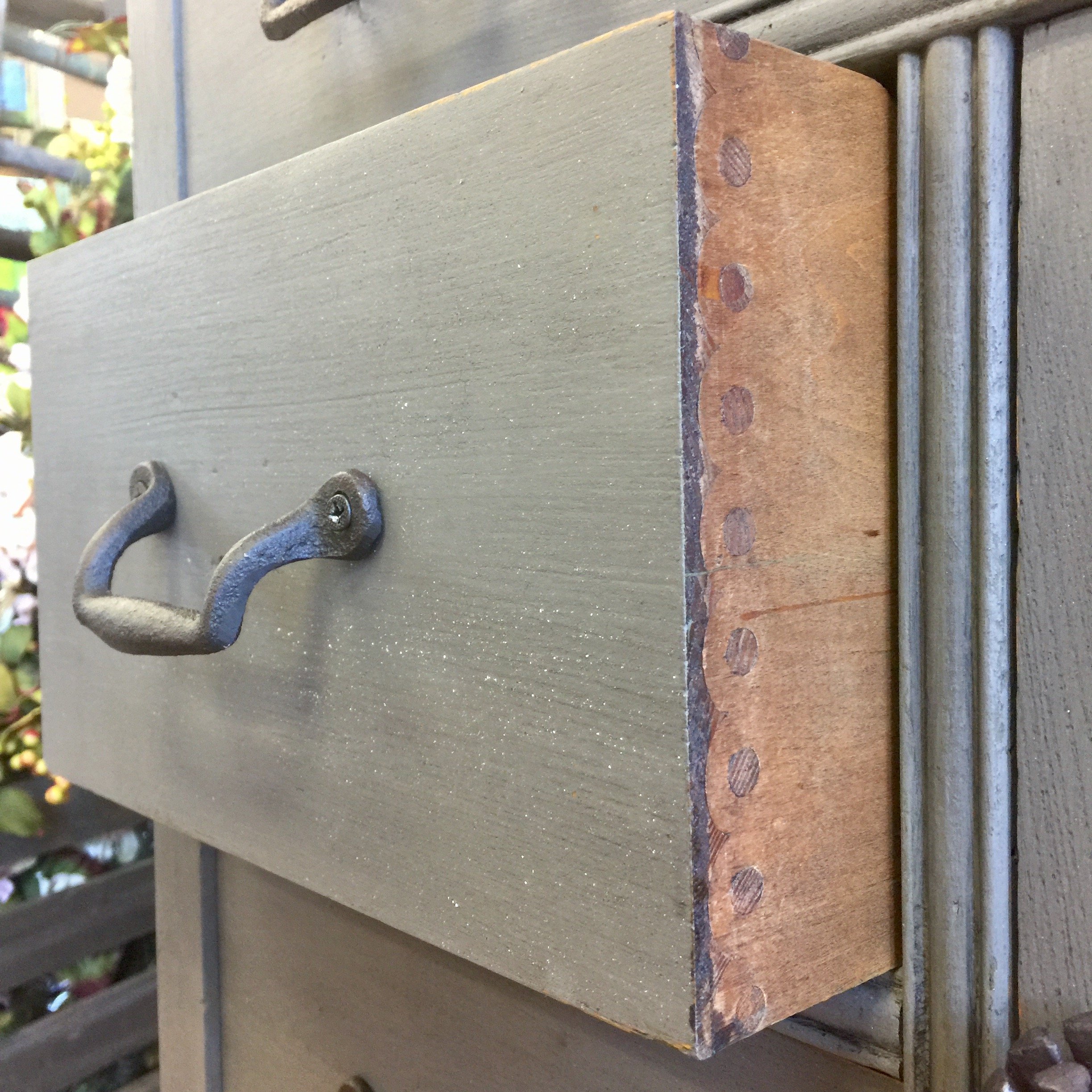 An old washstand that we've painted at the shop. I just love the look of this joinery and try not cover it when we're painting.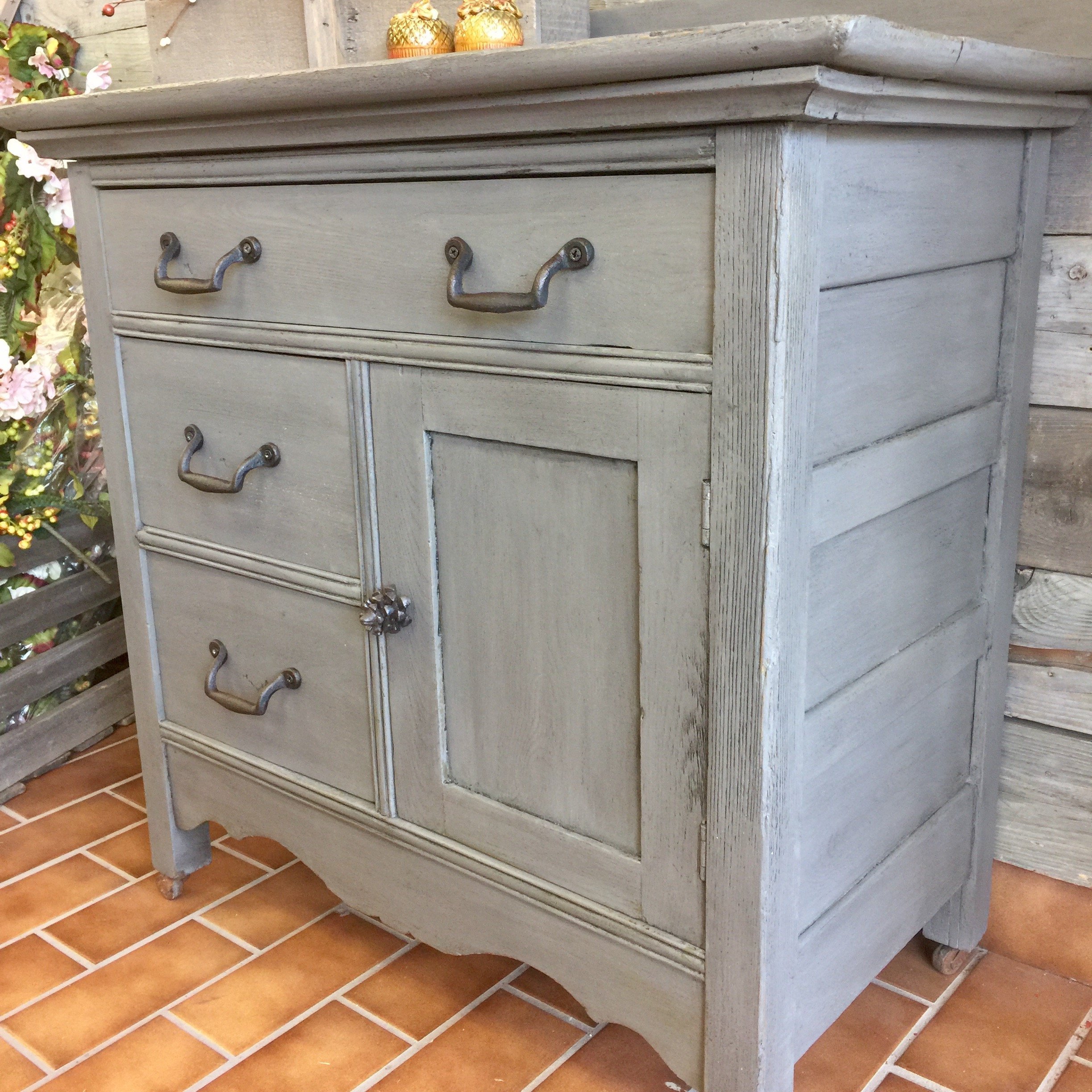 The History:
The Knapp joint was developed during the late Victoria Era in post Civil War United States. Patented by Charles Knapp of Waterloo, WI in 1867, the Knapp Joint was a huge breakthrough for the furniture industry; machines called routers made circular cuts in wood far quicker than by hand. Large-scale furniture producers were now constructing high quality furniture faster than any small shop was that still relied on hand tools.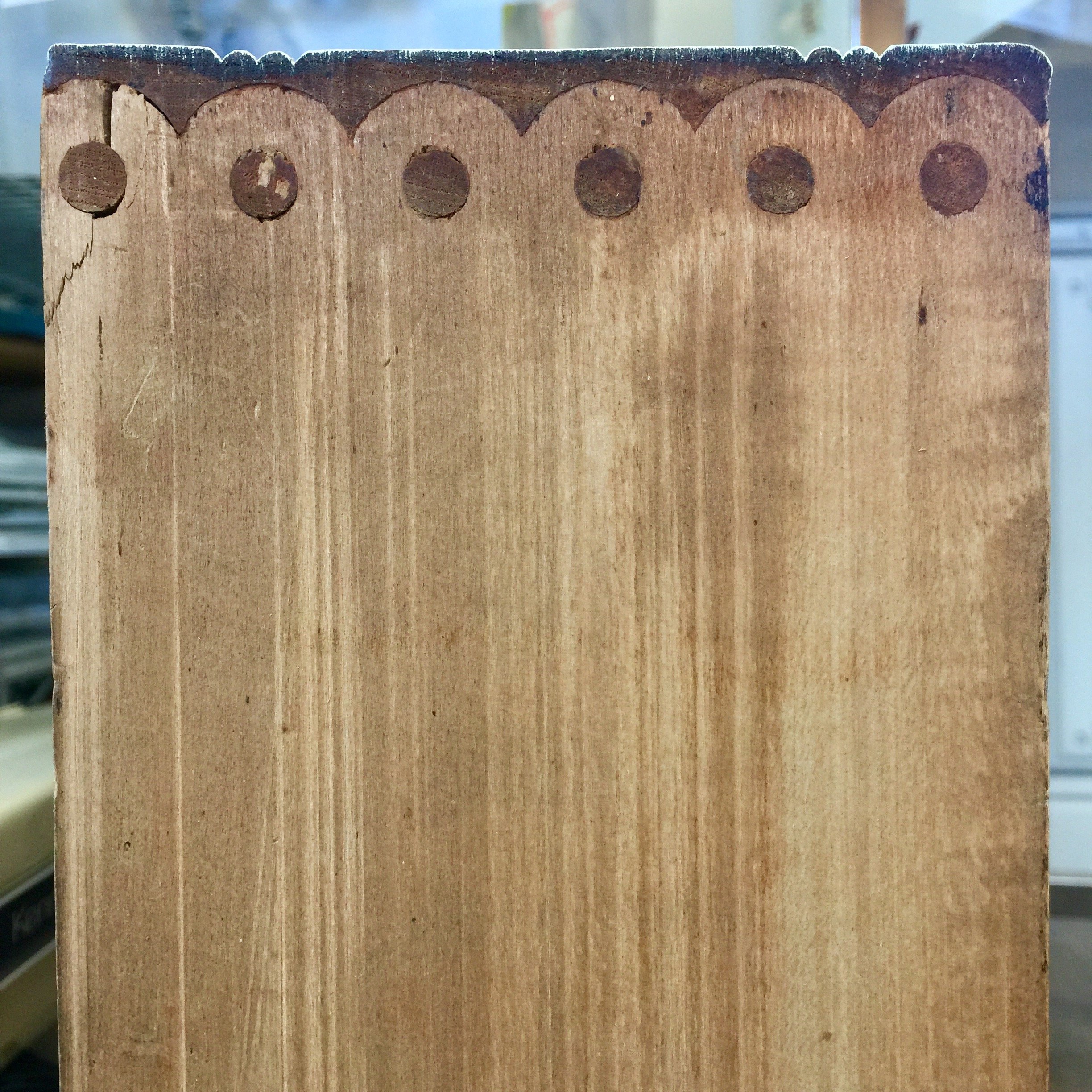 A Pin & Scallop Joint…too pretty to paint over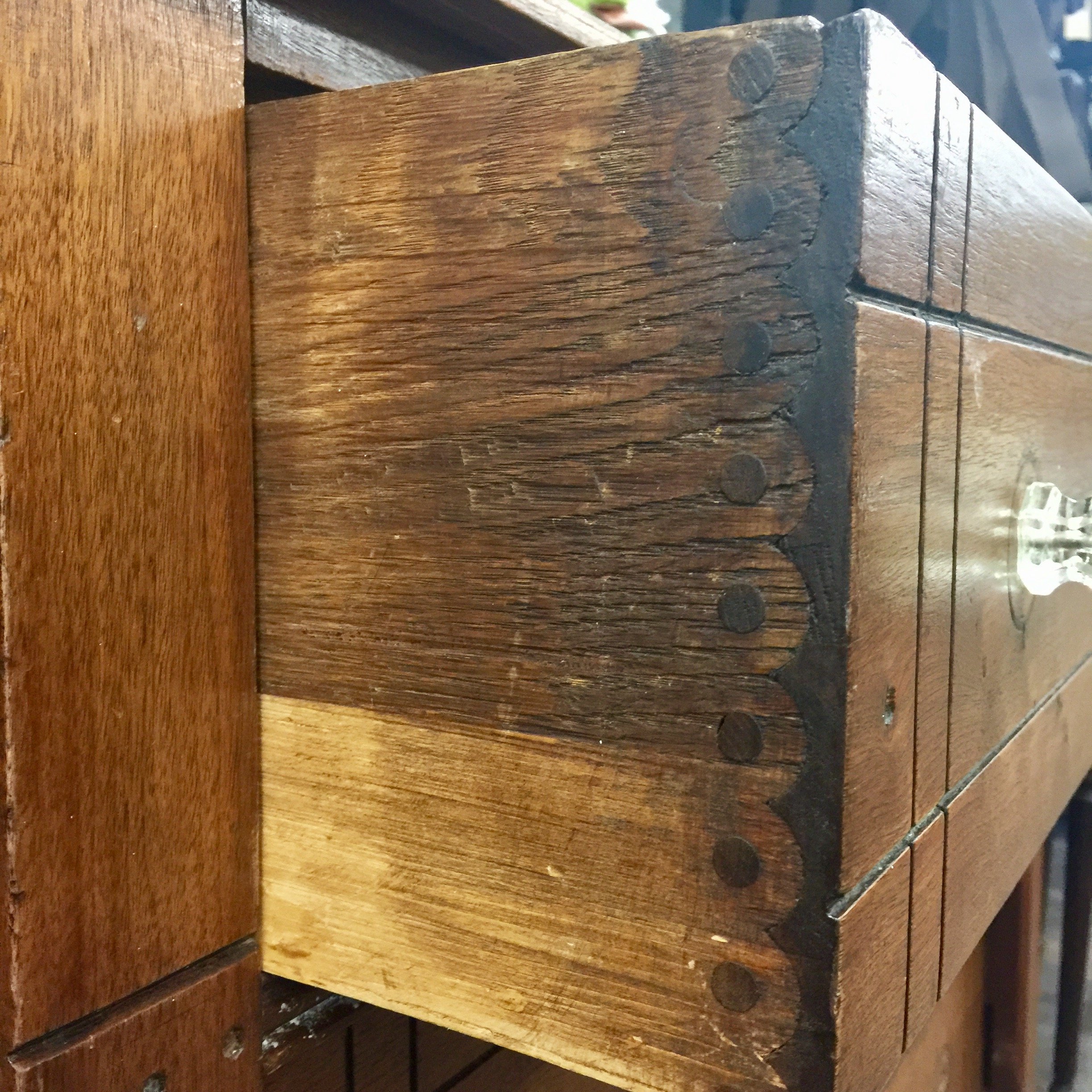 Typical Pin & Scallop drawer joinery on an Arts & Crafts Style dresser.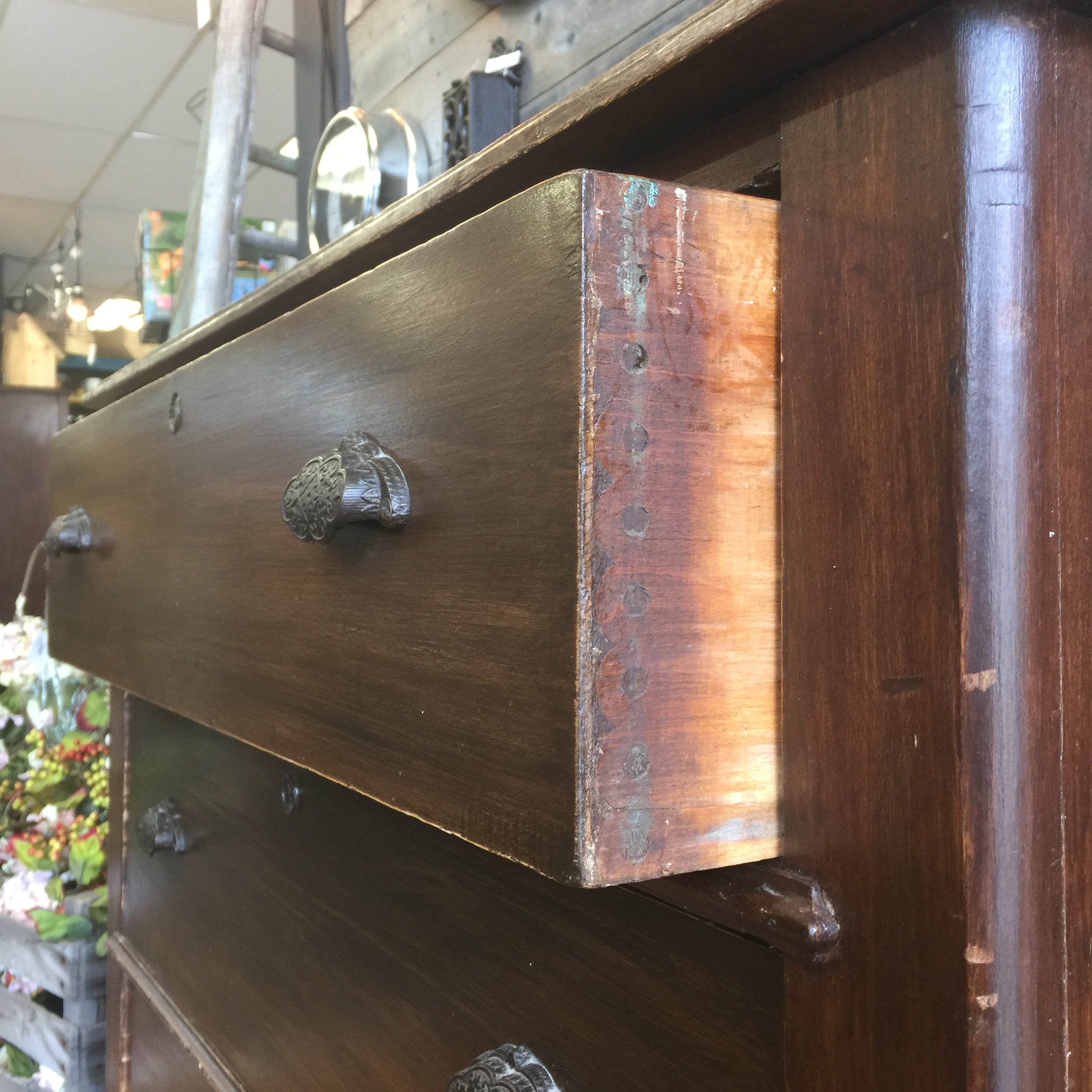 As you can see Pin & Scallop can be found on many different styles of furniture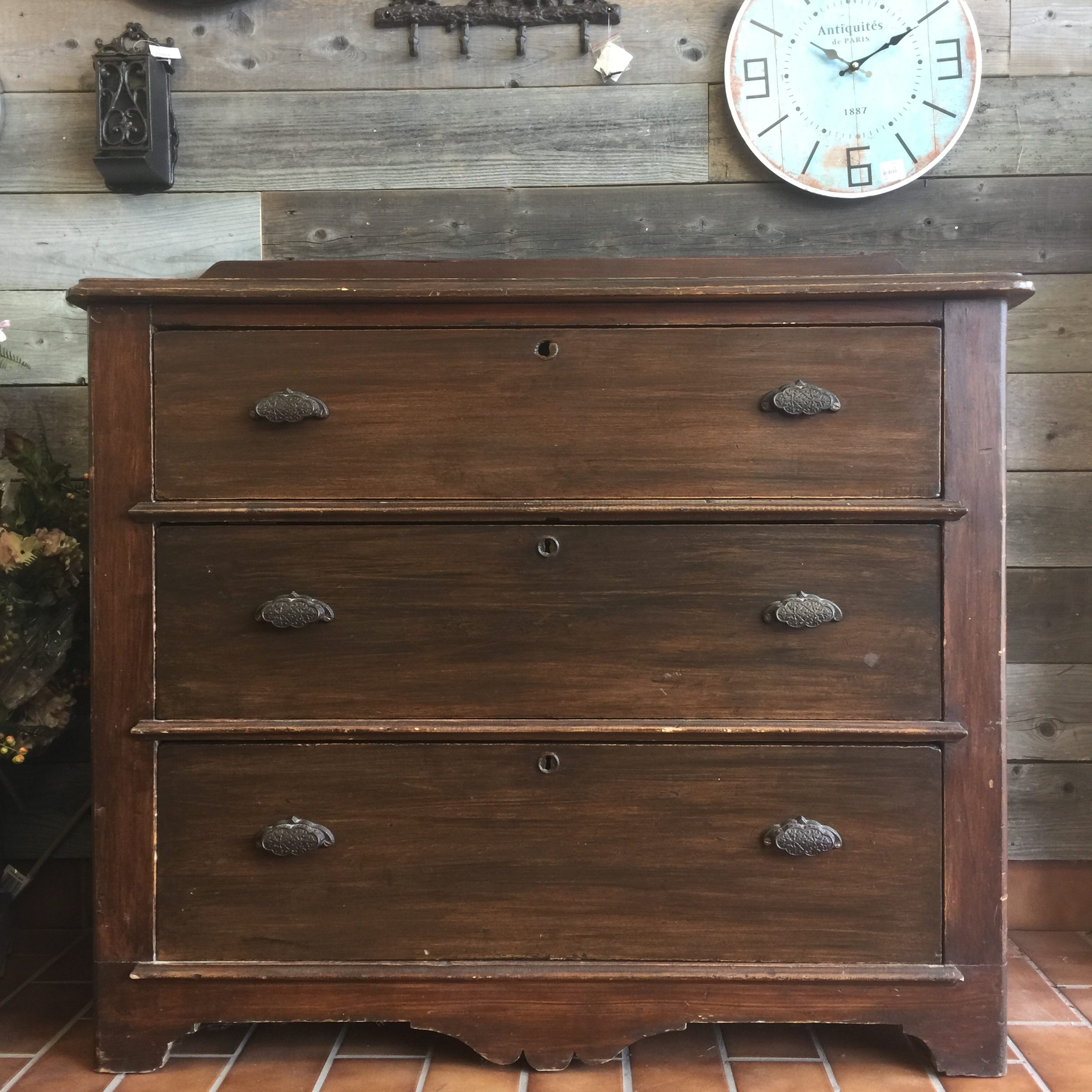 Dovetails: this joinery technique is most commonly used in woodworking joinery including furniture, cabinets, and traditional timber framing. In Europe the dovetail joint is also referred to as a swallowtail or fantail joint. A series of pins cut to extend from the end of one board interlock with a series of tails cut into the end of another board. Once glued, a wooden dovetail joint requires no mechanical fasteners.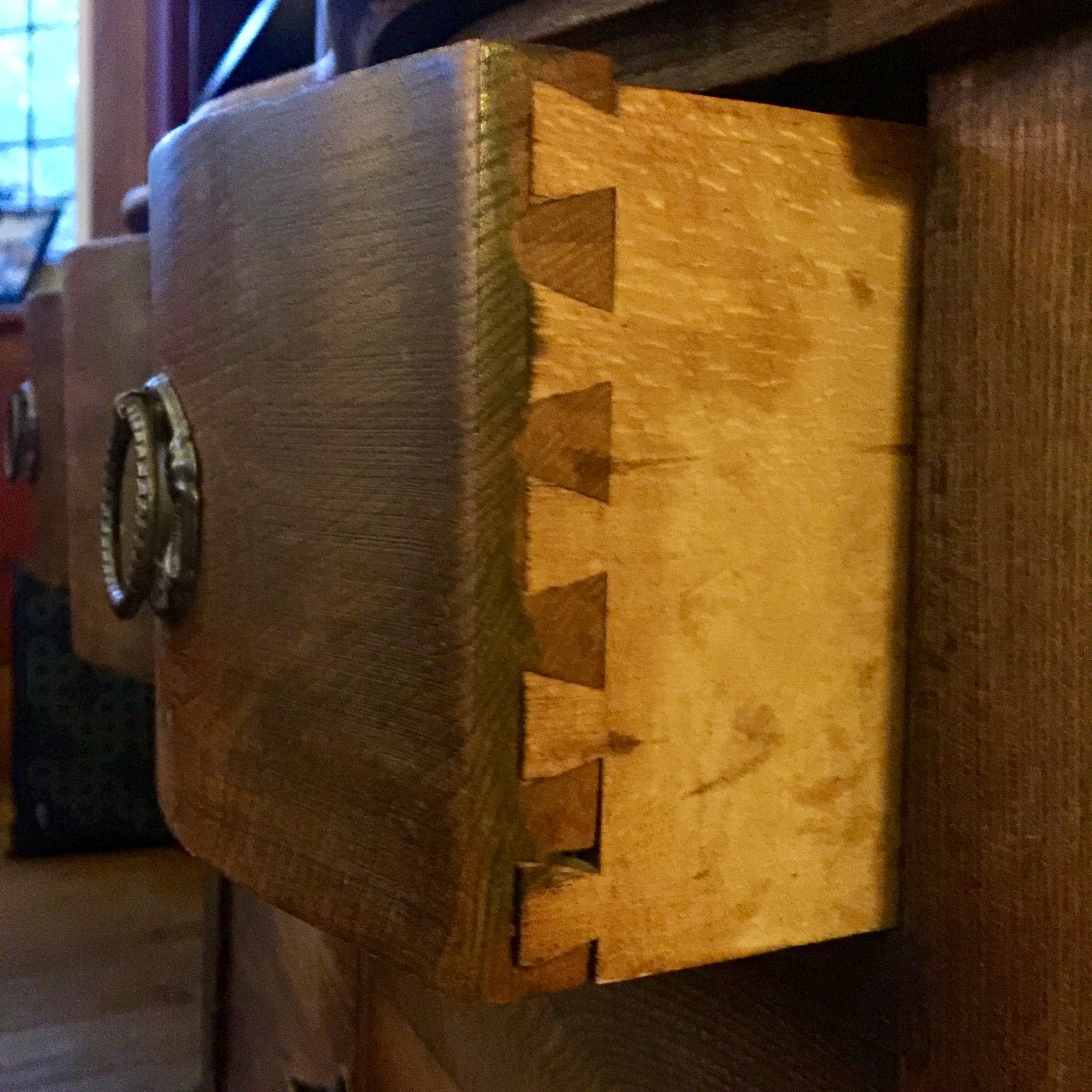 A beautiful old washstand sporting more modern machine made dovetail joinery
The History:
One of the oldest forms of joinery, the dovetail is said to pre-date written history. Some of the earliest known examples of the dovetail are in furniture entombed with mummies dating from First Dynasty of ancient Egypt, as well the tombs of Chinese emperors.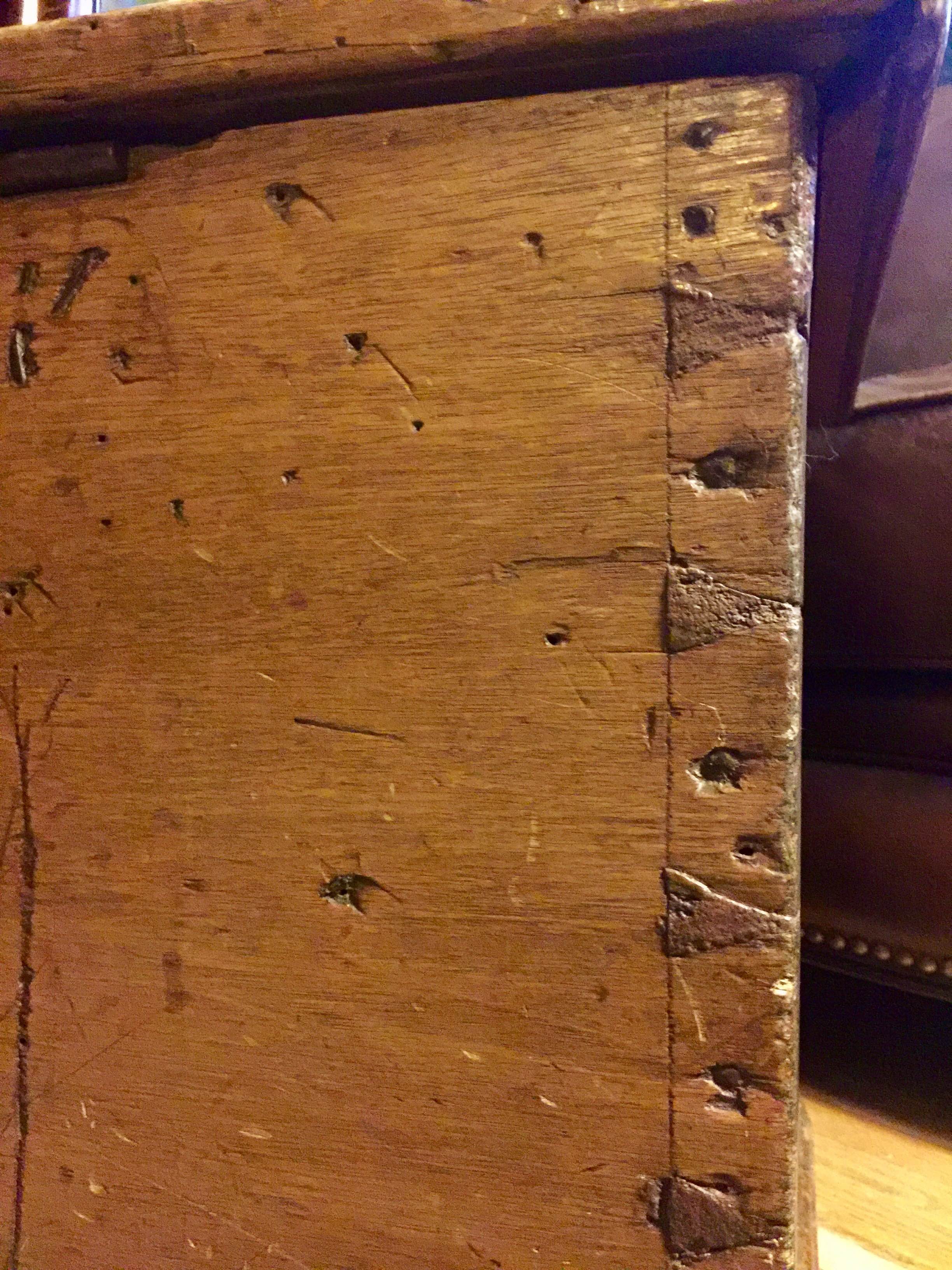 A very old chest using hand crafted dovetails in the construction of the body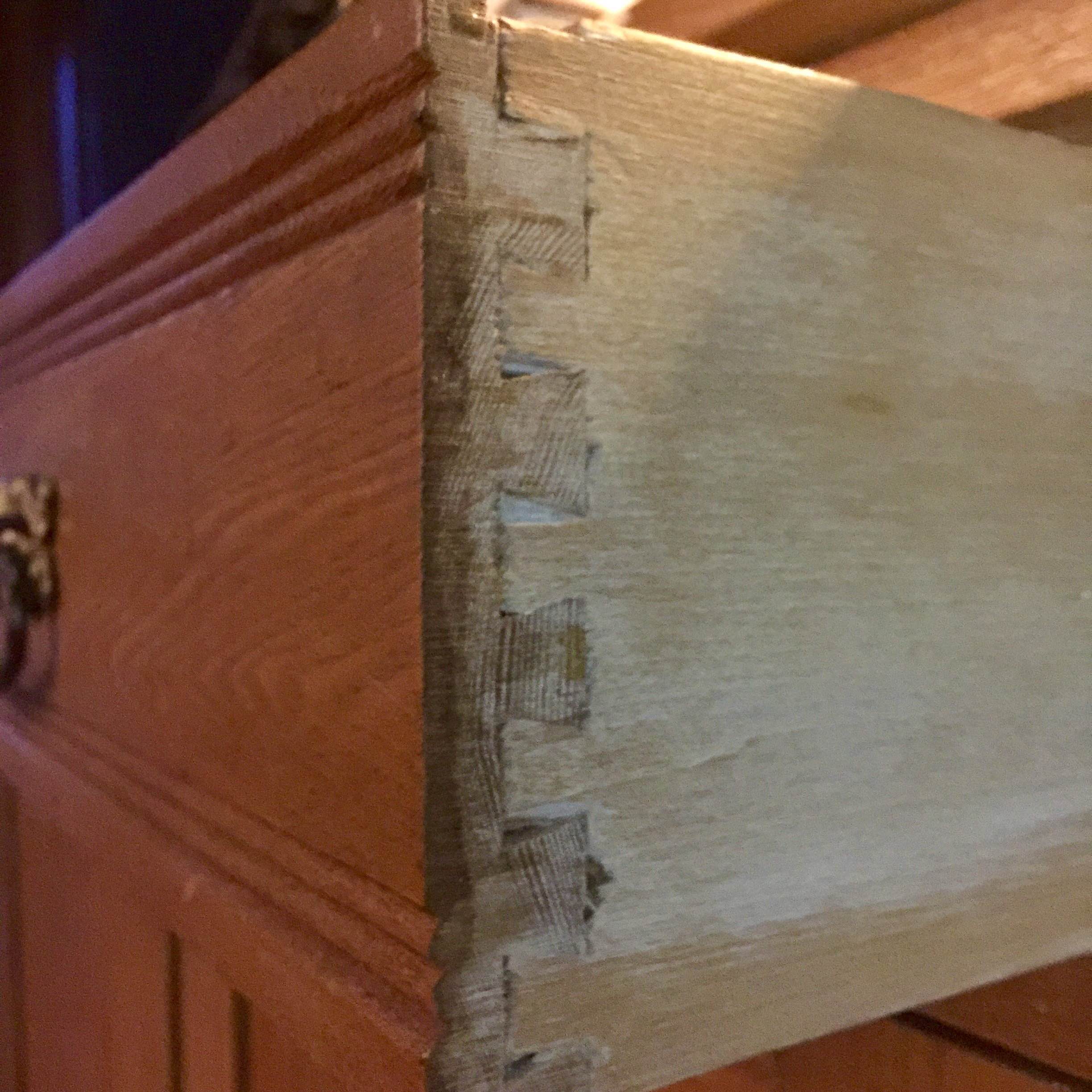 Dovetails used in the construction of an Arts & Crafts Style Cupboard
Now that you've learned what it is you should be looking for, you must be wondering where you'll find these distinctions. Looking at the bottom or back of a piece, or inside its doors and drawers, can provide important clues about whether or not a piece of old furniture was machine cut or crafted by hand. Most handmade pieces will show some irregularities to the surface such as minor nicks indicative of a hand plane being used to smooth out the wood, and this is sometimes even more evident on the back than on the finished front surfaces.
We've only scratched the surface (no pun intended) when in comes to dating your furniture, follow our blog and continue to learn helpful tips and tricks from your friends at The Painted Bench!